| | |
| --- | --- |
| Brand | SAMSUNG |
| Model Name | Galaxy Tab |
| Memory Storage Capacity | 32 GB |
| Screen Size | 8.4 Inches |
| Display Resolution Maximum | 2000 x 1200 |
Tablets
Tablets are a popular choice for people who want a device that is more portable than a laptop but more powerful than a mobile phone. These devices are also a good choice for kids, as they are relatively durable and easy to use. It normally has a 7-inch to 13-inch display and runs a mobile operating system such as Android, iOS, or Windows. Additionally, this device can be used for a multi purposes, including browsing the web, watching videos, playing games, reading books, and working on documents.
Tablets are portals to a universe of infinite potential. Like smartphones, they allow us to connect with people from all over the world, learn new things, and be entertained in ways that were never before possible. They're not as tiny as your smartphone, yet not as bulky as a laptop. Just the right size to slip into your bag and take wherever you go. It can be your travel companion, your study buddy, your entertainment hub, or even your digital sketchbook. And here, at Hafeez Center, we bring this amazing world of tablets to you.
We know that choosing the perfect tablet can be a bit overwhelming with so many options out there. That's why we've put together this category to make things easier. Whether you're looking for a tablet for work, play, or learning, we've got a tablet that suits your needs and budget. So, let's explore and discover how these magical devices can change the way you live, work, and play.
Tablets Prices in Pakistan | Find Your Ideal Device
Tablet prices in Pakistan vary depending on the model, brand, and tablet features. However, tablets are more affordable than laptops and smartphones. At Hafeez Center, we offer a wide range of tablets to suit every budget and requirement. Our prices of tablets in Pakistan also depend on the brand, specifications, and features. We understand that affordability is a key factor when choosing a tablet, which is why we aim to provide competitive prices that cater to all segments of the market.
Whether you're in search of a budget-friendly tablet for casual browsing, a mid-range tablet for work and entertainment, or a high-end tablet for professional tasks, you'll find options that match your preferences and financial plan. We keep our prices up-to-date to ensure that you get the best deals on tablets in Pakistan.
Explore our collection of tablets, compare prices, and discover the perfect tablet that fits your needs and budget. We believe that quality technology should be accessible to everyone, and that's why we offer affordable tablet prices in Pakistan. No matter what your budget is, there is a tablet at Hafeez Center that is right for you. However, these devices are a great way to stay entertained, connected, and productive.
Popular Tablets Brands
When it comes to choosing a tablet, the brand often plays a crucial role. Different brands have their unique features, design aesthetics, and loyal user bases. At Hafeez Center, we offer a wide choice of tablets from various renowned brands to cater to your preferences. Some of the popular tablet brands available in our stock include Apple, Samsung, Microsoft, Huawei, Lenovo, Amazon, and Sony.
These brands offer a diverse range of options, ensuring that you can find a tablet that suits your needs and aligns with your preferences. Whether you're looking for the sleek and powerful iPads from Apple, the vibrant displays and versatility of Samsung tablets, or the productivity-focused features of Microsoft Surface devices, we have you covered. With our extensive collection, you can explore gadgets that combine cutting-edge technology, reliable performance, and elegant design.
Operating Systems of Tablets
Tablets come with different operating systems, each offering a unique user experience. Your choice of operating system can significantly impact how you use your tablet and the apps you can access. Here are the primary operating systems you'll encounter when shopping for tablets: iOS, Android, and Windows.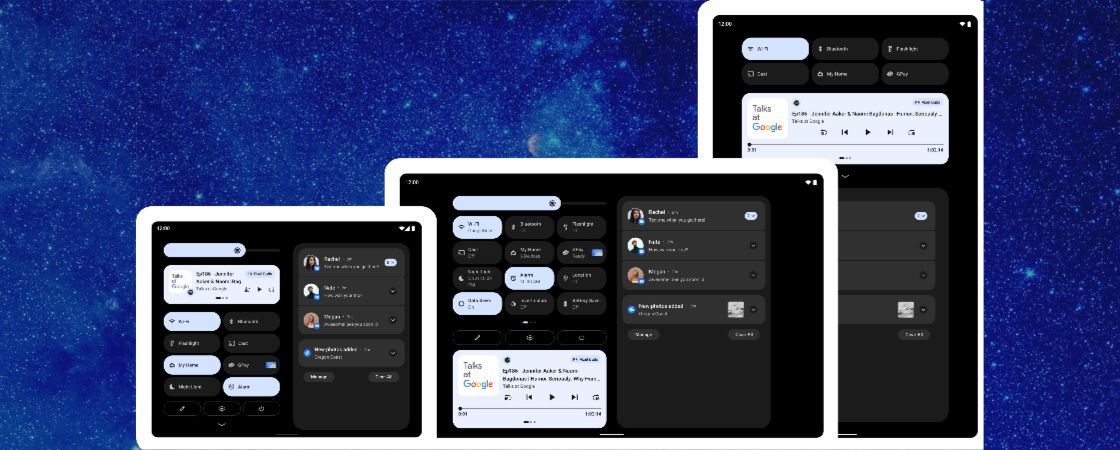 iOS, offered by Apple, is known for its user-friendly interface, smooth integration with other Apple devices, and access to the app store that is optimized for iPads. Android tablets offer versatility and customization, allowing you to choose from a wide range of devices with varying features. Windows tablets provide an experience like a desktop, making them ideal for productivity tasks and running Windows-compatible software. Selecting the right operating system depends on your preferences and how you intend to use the tablet. Whether you prefer the simplicity of iOS, the flexibility of Android, or the productivity of Windows, we have tablets with your preferred operating system in our inventory.
Features to Consider When Choosing a Tablet
When choosing a tablet, there are several features to consider to ensure it meets your specific needs. Here are some essential features to keep in mind:
Size – Tablets come in different sizes, from compact 7-inch models to larger 13-inch ones. Consider how you plan to use the tablet – for reading, watching videos, or productivity tasks – to determine the ideal size and form factor.
Display – Additionally, they have different types of displays, including LCD, OLED, and AMOLED. LCD displays are the most common type of display found on tablets. They are budget-friendly and provide excellent image quality. However, OLED and AMOLED displays are more expensive than LCD displays, but they offer better image quality and contrast.
Operating System – Choose an operating system that suits your preferences. iOS is known for its simplicity and quality app system, while Android offers customization and flexibility.
Storage – Furthermore, determine how much storage you need for apps, media, and files. They typically come with storage options ranging from 32GB to 512GB or more. Certain models also offer the option to expand storage using microSD cards.
Other Features: Some tablets have additional features, such as cameras, stylus support, and keyboards. Consider which features are important to you when choosing a tablet. If you plan on taking a lot of photos and videos with your tablet, you may want to choose a model with a good camera. However, if you intend to use your tablet for taking notes or drawing, you may want to choose a model with stylus support. Furthermore, if you plan on using your tablet for typing documents, you may want to choose a model with a keyboard.
By considering these features, you can narrow down your options and find a tablet that aligns with your preferences and requirements.
Why Choose Hafeez Center for Tablets
Hafeez Center online store is your ultimate destination for finding the perfect tablet to suit your needs. With a reputation for excellence in the tech market, here's why you should choose Hafeez Center for your tablet shopping:
Wide Selection | We offer a wide selection of tablets from all the top brands, including Apple, Samsung, Lenovo, Huawei, and Amazon. We also have a variety of sizes, displays, storage capacities, and operating systems to choose from, so you can find the perfect tablet for your needs.
Competitive Prices – Additionally, you'll discover competitive prices that fit various budgets. We strive to provide gadgets at the best possible rates, making us an ideal choice for budget-conscious shoppers.
Expert Guidance – The knowledgeable and friendly staff at Hafeez Center can offer expert guidance and recommendations, helping you make an informed decision based on your specific requirements.
Quality Assurance | Moreover, quality matters, especially when it comes to tablets. We prioritize quality and reliability, ensuring that the tablets we offer meet industry standards and perform optimally.
When it comes to finding the perfect tablet, Hafeez Center stands out as a reliable and customer-focused destination. Whether you're a student, professional, or simply looking for a device for entertainment, our extensive selection and commitment to quality ensure you'll find the right tablet for your needs.
Frequently Asked Question (FAQ'S)